Electric control panel type Q2PT/EC with a microprocessor, with amperometric protection, to operate 2 triphase pressurized or drainage electropumps.
The electric control panel type Q2PT/EC has been designed in a simple but modern way in order to operate, by means
of a microprocessor card, all the various functions of two triphase pressurized or drainage electrical pumps.
The Q2PT/EC is designed to cover the whole range of electric motors from 0.33 KW to 3KW triphase, thus allowing us to use one type of control panel in the warehouse for the majority of the motors described above. In order for the control panel to work it needs two pressure switcher for the pressurization or floats for the drainage (one for each pump).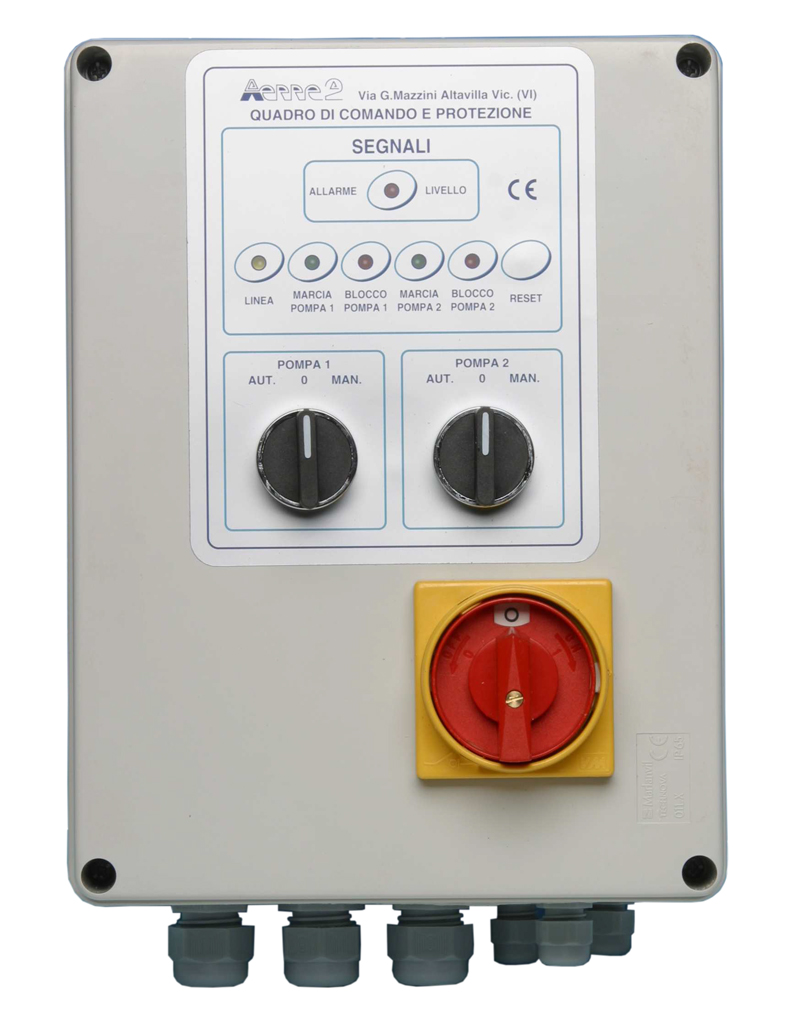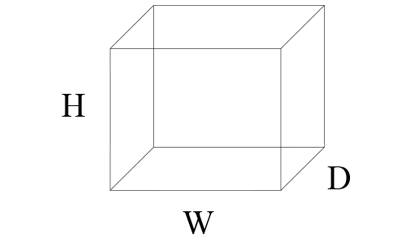 DIME OF IMPLANTATION H= 190mm W= 130mm
CHARACTERISTICS OF OUR ELECTRIC CONTROL PANEL TYPE Q2PT-EC
Box in thermoplastic material IP55

Control card with electrical parts

Electric card with microprocessor

Apermetric protection

Feding tension 3~50/60Hz.

Low-tension entrance (12V cc) for external operation by pressure switcher or floats

Integrated circuit for the starter motor on the electronic card

Integrated circuit for late starter second pump on the electric card from 0÷30"

Integrated circuit for late switching off of first pump on the electric card from 0÷180"

1 led line, white

2 led march pump, green

2 led interlock pump, red

2 selectors Ø 22 for automatic-off-manual working

Fuses for the protection of the engine and auxiliary

2 contact breakers to control the engines

General divider with blocks

Entry and exit of the cables by means of anti tear cables
USE CONDITIONS
Degree of protection : IP55

Field of operation : -5°C + 40°C

Relative humidity : 50% with temperature of 40°C
Electric control panel type Q2PT-CE and Q2PTD-CE  models
CODE
CONTROL PANEL TYPE
MAX. POWER TO 230V. MONOPHASE
MAX. POWER TO 400V. MONOPHASE
MAX AMPEROMETRIC PROTECTION (ADJUSTABLE)
DIMENSIONS IN mm
WEIGHT
 KW
 HP
 KW
 HP
 A
 H
 W
 D
 Kg
700211
Q2PT/EC 50¸400/
Q2PTD/EC 50¸400
 1.5
 2
 3
 4
 25A
 330
 225
 145
 3.1
 
 10