Since 1977 our company has played an important role in the field of
control panel for electrical pumps and pressurized groups

, more recently for the

production of a new panel type Vanguard/M

(to control the submerged mono phase electro pumps)

and Vanguard/T

(to control the submerged tri phase electro pumps).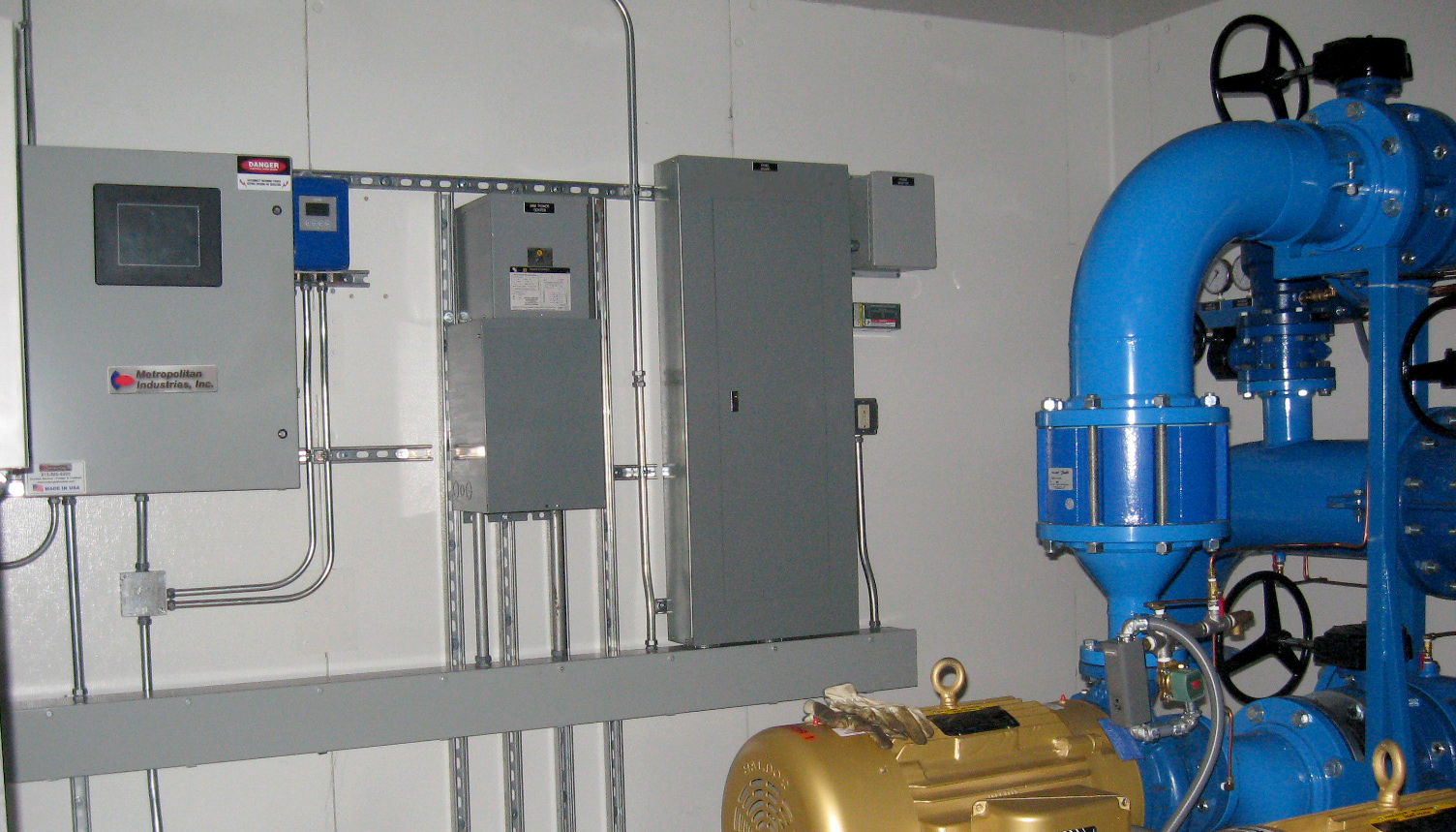 These two types of electrical control panels protect the pump from the danger of working dry due to lack of water by avoiding the need to install probes to protect the electro pump, with a substantial saving in both time and money, as well as the numerous problems that electric probes can cause.
Apart from the above – mentioned items we also enclose the technical documents for the "SPEEDWAY" kit for the construction of pressurized groups with two electric pumps. This kit is made of stainless steel Aisi 304. The assembly is easily adaptable to all types of electric pumps, offering the client a long lasting, quality product with a high standard of hygiene, in even the most difficult working environments.