Electrical control panel type 1QM/CE, 1QMD/CE to microprocessor, with protection amperometric, in order to command one electro pump monopfase of pressurization or water drainage.
The electric control panel to microprocessore type 1QM/CE, with amperometric protection, is a new simple system and rations them in order to command and protect, in intelligent way, a electric motor, with possibility to visualize on the display, all the parameters of the same one. It has, through of the jumpers, the possibility to select the multiple systems of operation, 4 in our case, having a single type of electrical control panel.
The main functions of the electrical control panel are: filling of a tank or emptying of one bathtub by means of a electric pump command from a transducer of pressure or level, with possibility of arrest of the same one, when the cosj or the cavitation pressure is inferior to the set up data, or when the consent contact departure electric pump is opened.
Filling of a tank or emptying of a bathtub first command collection by means of a electric pump from the electric probes, arrest of the operation of the same one when the electric probes they are discovered from the water, or is opened the contact of the floater or pressure switch, or when the cosj it is under the set up value. The electrical control panel will be supplied for the operation to 230V/50-60Hz.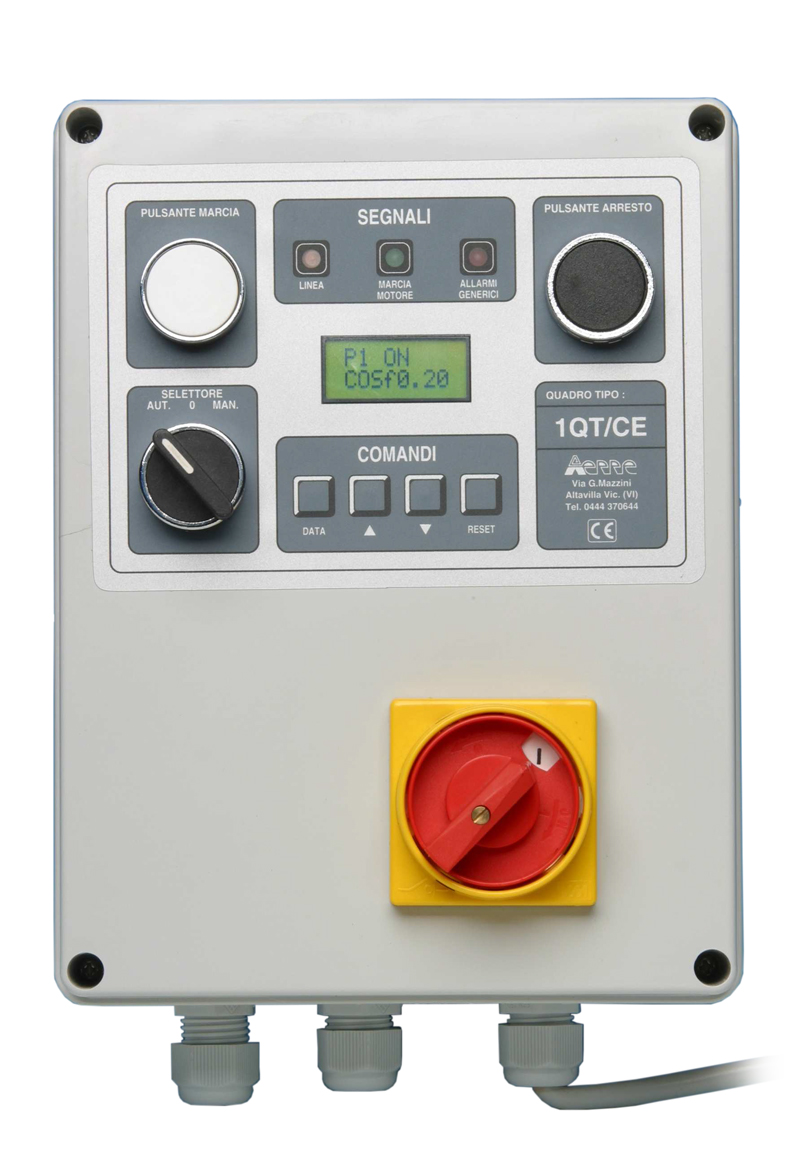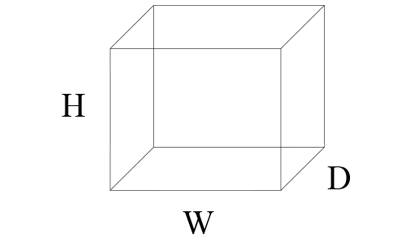 DIME OF IMPLANTATION H= 142,5mm W= 97,5mm
THE ELECTRIC CONTROL PANEL COMPRISES:
Box in plastic material

Card mother in glass-reinforced plastic

Line switch block door

Motor fuse block

Fuse block with fuses for auxiliary

Autotransformer 0-230-400V/0-12V

Amperometric transformer (ammeter)

Relè to command the power pumps relè

Relay for distance control of the alarm (optional)

Power relè for control the pump

Push-button Ø 22 for pump command

Selector Ø 22 AUT-0-MAN

Push-button Ø 22 for pump stop

Buzzer to sound any allarm

Led line,white

Led march pump, green

Led generic alarms, red

Circuit to control sequence or lack phase

Liquids crystals display

Push-buttons membrane to organize the data

Frontal card of the electrical control panel for data processing

Terminal block for transducer

Cable glands

Heart terminal block
USE CONDITIONS
Degree of protection : IP55

Field of operation : -5°C + 40°C

Relative humidity : 50% with temperature of 40°C
OPTIONAL: PRESSURE TRANSDUCER TYPE TP1 OR LEVEL TTRANSDUCER TYPE TDL1 OR TDL2
CODE 700150 till 700160
Electrical control panel type 1QM/CE, 1QMD/CE to microprocessor models
CODE
CONTROL PANEL TYPE
MAX. POWER TO 230V. MONOPHASE
MAX AMPEROMETRIC PROTECTION (ADJUSTABLE)
DIMENSIONS IN mm
WEIGHT
 KW
 HP
 A
 H
 W
 D
 Kg
 700150
1QM/CE 50¸200 – 1QMD/CE 50¸200
 1.5
 2
 25A
 270
 190
 135
 2.05
 700160
1QM/CE 300 – 1QMD/CE 300
 2.2
 3
 25A
 270
 190
 135
 2.05