Electric control panel type Q3PM-CE, Q3PMD-CE with a microprocessor, with amperometric protection, to operate 3 monophase pressurized or drainage electropumps (with two different programm).
The microprocessor control panel type Q3PM-CE, Q3PTM-CE with amperometric protection has been designed in an easy and modern way to command and control, by means of a micro processor card, the working of two triphase pumps, either pressurization or drainage. The control panel type Q3PM/CE50÷200, Q3PMD/CE 300 has been built to cover the whole range of electric pumps from 0.33KW to 2,2KW (monophase).
This system solves the problem of setting the manometer and the two pressostats to command the respective pumps as the reading of the pressure (shown on the display) and the command of the pumps takes place through the pressure transducer fixed on the manifold.
This allows us to have a single type of control panel, which can be used for all the different sizes of motor in commercial use. A pressure transducer, type TP1 and produced by us, is required in order to use the control panel with the characteristics described below.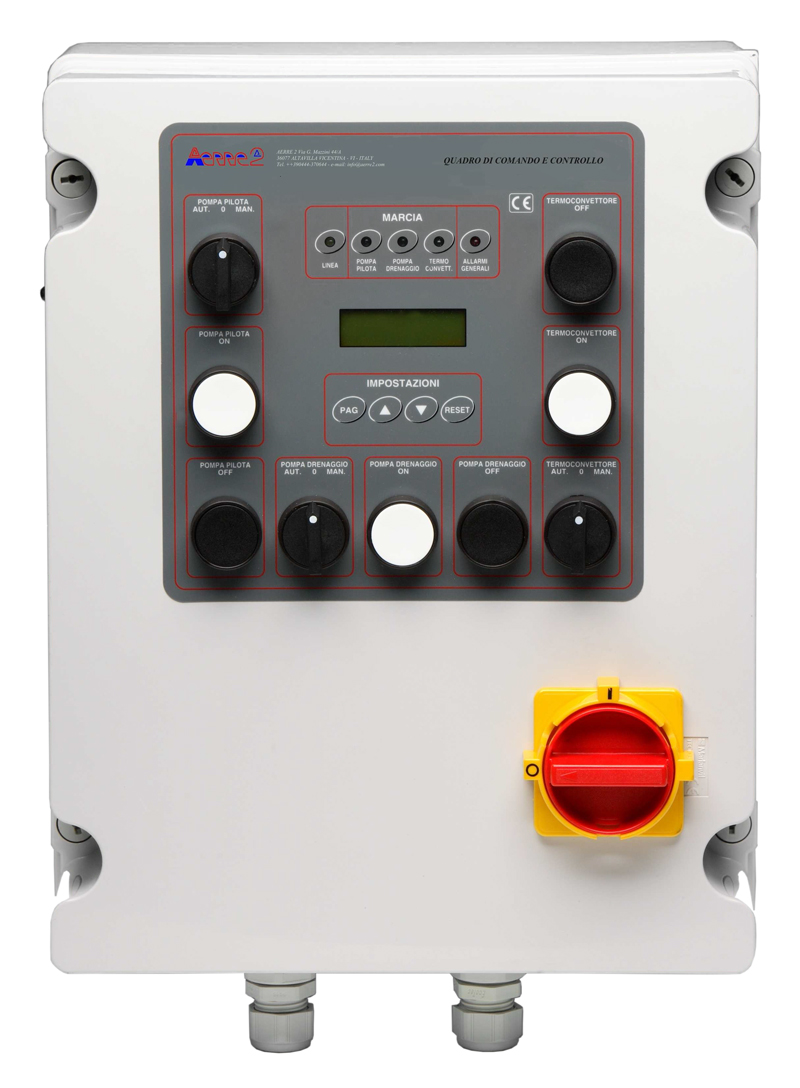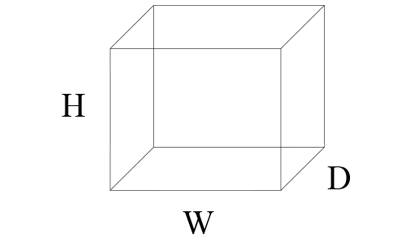 DIME OF IMPLANTATION H= 329mm W= 248mm
CHARACTERISTICS OF OUR ELECTRIC CONTROL PANEL TYPE Q3PM-CE
Box in thermoplastic material IP 55

Mother card with electronic parts

Amperometric protection

Micro processor electronic card with LCD with the possibility to show, if the pumps have been preset through the respective gear buttons, the voltage, electrical input from the motors.
Visualisation of the settings, for example min and max pressure, level pressure, cavitation pressure, waiting time to start pump2 and pump 3, time interval pump 2 and pump 3, settings of the input of the respective motors 1, 2and 3. Alarms: for example excessive electrical input in the motors 1, 2 and 3, lack of water, errors in the data settings, minimun network voltage.

Tension feed 3~ 50/60 Hz ± 10%

Entrance in low voltage (12V cc.)

Exchange circuit of starting sequence for the motors, integrated on the electric card

1 led line, white

3 led march pumps, green

Led generic alarms, red

3 gear buttons

3 stop buttons

3 selectors Ø 22 for automatic-off- manual working

Fuses for the protection of the motors and auxiliary

3 contact breakers to control the engines

General selector with lock door

Entry and exit of the cables by means of anti tear cables
USE CONDITIONS
Degree of protection : IP55

Field of operation : -5°C + 40°C

Relative humidity : 50% with temperature of 40°C
OPTIONAL: PRESSURE TRANSDUCER TYPE TP1 OR CONTROL LEVEL TRANSDUCER TYPE TDL1
CODE 700300 till 700301
Electric control panel type Q3PM-CE and Q3PMD-CE with a microprocessor models
CODE
CONTROL PANEL TYPE
MAX. POWER TO 230V. MONOPHASE
MAX AMPEROMETRIC PROTECTION (ADJUSTABLE)
DIMENSIONS IN mm
WEIGHT
 KW
 HP
 A
 H
 W
 D
 Kg
 700300
Q3PM/CE 50¸200 – Q3PMD/CE 50¸200
 1.5
 2
 25A
 380
 305
 135
 5.10
 700301
Q3PM/CE 300 – Q3PMD/CE 300
 2.2
 3
 25A
 380
 305
 135
 5.10