Electric control panel type VANGUARD/M built microprocessor, with amperometric protection,to control a bore hole monophase electropump.
The electric control panel type VANGUARD-M microprocessor is constructed in order to command and protect in an intelligent way submerged monophase electric pumps with fixed condensers inserted. In addition there is also the possibility to visualise on the display all the parameters of the pump.
The functions of the electrical control panel are: the filling of a tank under command pressure by means of an electric pump from a pressure switch, or the filling of a bathtub not under pressure by means of an electric pump operated by a float.
The interruption of the operating of the pump due to lack of water (PROTECTION AGAINST THE DRY RUNNING OF THE BORE HOLE PUMP)
occurs when the cosj is inferior to the set up value, therefore the electrical control panel does not require probes to be used should this happen.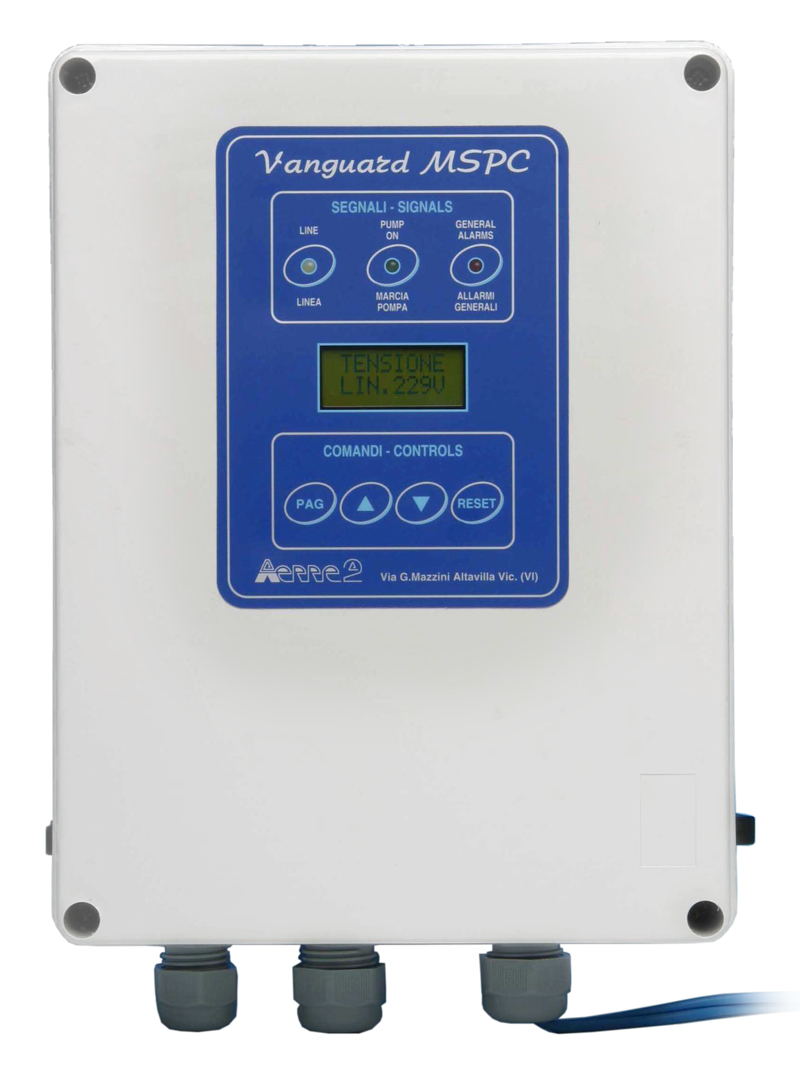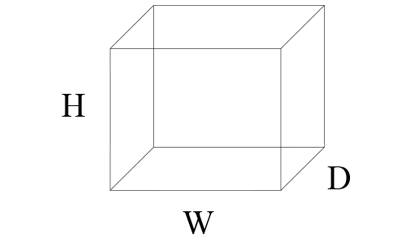 DIME OF IMPLANTATION H= 142,5 mm W= 97,5mm
THE ELECTRICAL CONTROL PANEL COMPRISES:
Box in plastic material

Card mother in glass-reinforced plastic

Line switch

Motor fuse block

Fuse block with fuses for auxiliary

Autotansformer 0-230V/0-12V 50/60Hz.

Amperometric transformer (ammeter)

Voltmeter transformer

Power relè for pump command

Selector AUT-0-MAN

Buzzer to sound any alarm

Led line, white

Led march pump, green

Led generic alarms, red

Liquids crystals display

Push-buttons membrane to organize the data

Frontal card of the electrical control panel for data processing

Terminal block

Terminal block for the pump

Cable glands
USE CONDITIONS
Degree of protection : IP55

Field of operation : -5°C + 40°C

Relative humidity : 50% with temperature of 40°C
Electric control panel type VANGUARD-M models
CODE
CONTROL PANEL TYPE
MAX. POWER TO 230V. MONOPHASE
MAX AMPEROMETRIC PROTECTION (ADJUSTABLE)
DIMENSIONS IN mm
WEIGHT
 KW
 HP
 A
 H
 W
 D
 Kg
700100
VM 50¸200
 1.5
 2
0÷25
 270
 190
 115
 1.3
 700110
VM 300
 3.2
 3
0÷25
 270
 190
 115
 1.3